Desktop Publisher alternative to MS Publisher 2017 for Apple Mac
You will receive INSTANT DELIVERY of this product to your email
ALTERNATIVE TO MICROSOFT PUBLISHER!
The Desktop Publishing software brings professional page layouts to Windows PCs with a combination of press-ready output and new approaches to page design!

Underneath a modern, user-friendly interface are a wide range of professional publishing features!

This product represents an excellent value alternative to more expensive desktop publishing solutions, such as Microsoft Publisher.

Professionals and amateurs alike are using it to create top quality publications!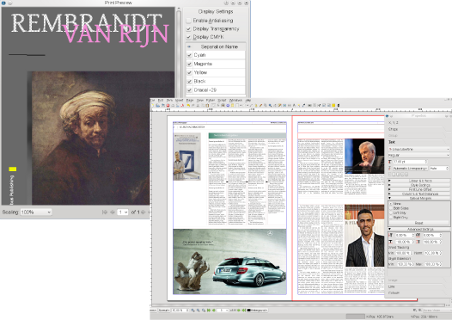 Fully compatible with all standard image file formats.

Capable of creating templates, to speed up the creative process.

Fully capable of exporting to PDF format.

Get started quickly with the preset templates available, whather you are creating a brochure...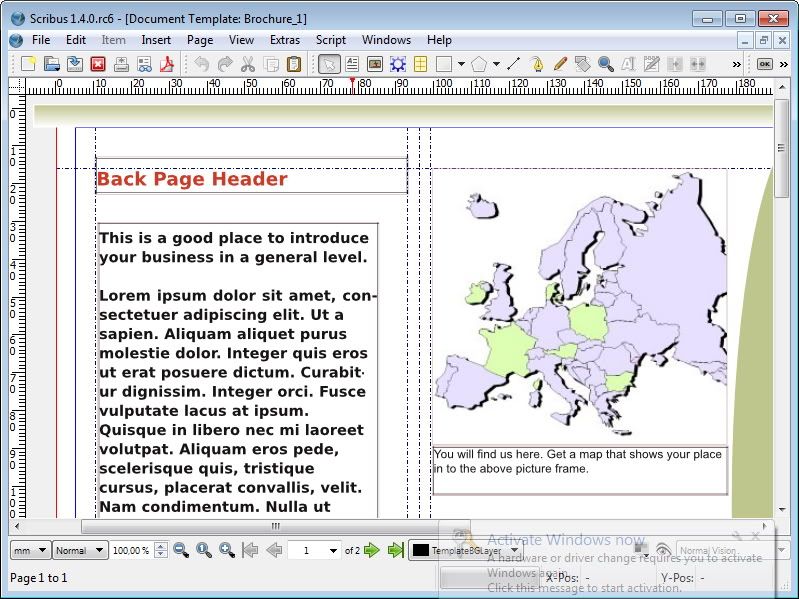 A business card...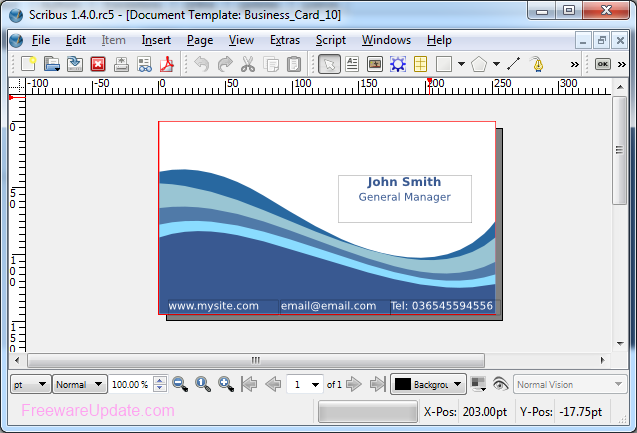 or whatever you require!

Use it to create:

Posters
Brochures
Newsletters
CD covers
Greeting cards
Booklets
Postcards


System Requirements:

This is compatible with the following operating systems:
Compatible with all Apple Mac

This is compatible with both 32 bit and 64 bit operating systems.
Frustrating but rewarding
being a novice at installing an operating system from a download i found it very difficult. i was under the impression you just downloaded it clicked on it and it would install, so after a couple of days of goggling i managed to work it out. witch was just as well as my cry for help Email was never replied to
Vista
Great doing business with you and the repair disc worked a treat Thank you for a fast and efficient service
DVD DVD purchase
Outstanding delivery was on time many thanks
This product repaired my laptops Boot-Loop!
My Acer Acer Aspire was stuck in a Boot-Loop since quite a while. When I inserted the repair disk and told it to boot, it opened up a blue screen with several options. One of which being to repair the fault. The fault was not repairable, so I went ahead and selected an option to reinstall windows (Or something similar). It worked! I didn't even need to enter my Windows key. All in all, it gets 5* for fixing my laptop!
windows xp software to update
as i am a real novice with computers and thais is an old sony varo 2006 has proved some help am trying to back it so can upgrade to windows 7 do you have a back softwear as there in no ntbackup on your disc vic
INSTANT DELIVERY & DOWNLOADS
You will receive an Instant Email after successful payment
Instant Delivery on all selected software
Delivery Terms for Physical items DVD/USB/SSD/HDD etc:
UK DELIVERY
UK Free Delivery - 2 to 4 Working Days - (FREE)
UK Tracked Delivery - 1 to 2 Working Days - £3.99
UK Next Working Day - Cut Off Time is Monday - Thursday 2pm - £8.99
Instant Delivery to your Email on selected software e.g Microsoft Office or Windows License/Product Keys etc, it will state in description
WORLDWIDE DELIVERY 
Standard Delivery - Worldwide 'Get it within 5 to 10 Working Days' - £4.99
TRACKED Delivery - Worldwide Shipping within 3 to 5 Working Days - £11.99
Instant Delivery to your Email on selected software e.g Microsoft Office or Windows License/Product Keys etc, it will state in description
All Orders placed before 2pm Monday to Friday; Will be dispatched the same day.
All Orders placed after 2pm Monday to Friday; Will be dispatched in next working day. (not including Saturday and Sunday)
All Orders placed on Saturday or Sunday will be dispatched on Monday
Next Working Day Delivery: Cut Off Time 2pm Monday - Thursday only
Orders for next day delivery made on Friday before 2pm will be dispatched on Friday but not guaranteed for delivery on Saturday
Orders made after 2pm on Friday will be dispatched on Monday for Tuesday
EU Delivery times: 3-5 Working Day (no weekends) for EU - France, Netherlands, Germany, Belgium, Latvia etc
Worldwide Delivery times: 5-7 Working Day (no weekends) for USA, Canada, Australia etc
FAQ
Missed a delivery?: In the event that no one is available at the address at the time of delivery, a note will be left to advise you whether your order has been left in a safe place, such as a neighbour, or if you need to contact the carrier to arrange a new delivery time.

If the estimated delivery date showed in your dispatch email has passed and you have not received your parcel, please contact us. We will investigate with the carrier and strive to deliver your order as soon as possible. We may require you to send us a pictures of damaged order.